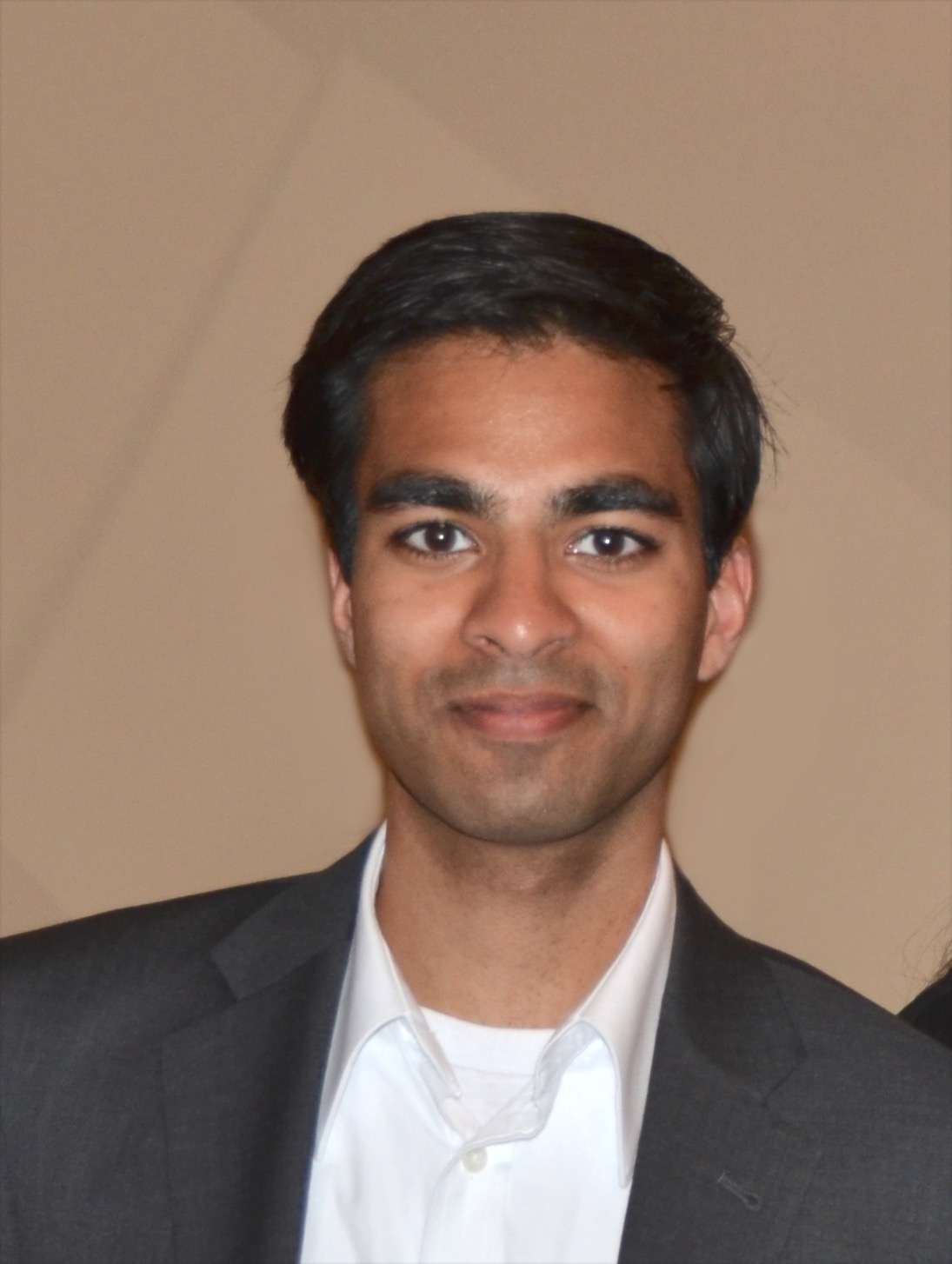 I am a co-founder of Trustworthy AI, an automated test generation and risk modeling platform for safety-critical software. I work on problems at the intersection of machine learning, optimization, statistics, and control. Overall, I try to make computers faster and smarter on problems that matter to people.
Previously, I received a PhD at Stanford, where my advisor was John Duchi. My main research focused on distributionally robust optimization and rare-event simulation, and it involved many collaborations with Russ Tedrake at MIT. I was a member of the Statistical Machine Learning Group, and I also researched medical applications of machine learning as part of the Wearable Health Lab. I was supported by a Stanford Graduate Fellowship and a Hertz Fellowship.
Before Stanford, I received an MPhil in Information Engineering at the University of Cambridge on a Churchill Scholarship, where I was advised by Glenn Vinnicombe and Carl Rasmussen. I received a BSE in Mechanical and Aerospace Engineering at Princeton; my thesis advisor was Naomi Leonard, and I also worked in the research groups of Howard Stone and Lex Smits.
I have been fortunate to work at and collaborate with companies including Toyota Research Institute (TRI), Quantifind, Microsoft, and Merck.
aman at trustworthy dot ai, CV, Linkedin, Google scholar
Neural bridge sampling for evaluating safety-critical autonomous systems. Aman Sinha*, Matthew O'Kelly*, John Duchi, Russ Tedrake. NeurIPS 2020. [arxiv] [press]
FormulaZero: distributionally robust online adaptation via offline population synthesis. Aman Sinha*, Matthew O'Kelly*, Hongrui Zheng*, Rahul Mangharam, John Duchi, Russ Tedrake. ICML 2020. [link] [pdf] [arxiv] [code] [slides] [talk]
Efficient black-box assessment of autonomous vehicle safety. Justin Norden*, Matthew O'Kelly*, Aman Sinha*. NeurIPS 2019 Workshop on Machine Learning for Autonomous Driving, CVPR 2020 Workshop on Scalability in Autonomous Driving. [arxiv] [blog]
Digital biomarkers of spine and musculoskeletal disease from accelerometers: Defining phenotypes of free-living physical activity in knee osteoarthritis and lumbar spinal stenosis. Christy Tomkins-Lane, Justin Norden, Aman Sinha, Richard Hu, Matthew Smuck. The Spine Journal, 2019. Outstanding Paper Award. [link]
Scalable end-to-end autonomous vehicle testing via rare-event simulation. Matthew O'Kelly*, Aman Sinha*, Hongseok Namkoong*, John Duchi, Russ Tedrake. NeurIPS 2018. [link] [pdf] [arxiv] [code] [poster] [videos]
Certifying some distributional robustness with principled adversarial training. Aman Sinha*, Hongseok Namkoong*, John Duchi. ICLR 2018. Oral presentation. [link] [pdf] [arxiv] [code] [slides] [talk]
Objective measurement of function following lumbar spinal stenosis decompression reveals improved functional capacity with stagnant real-life physical activity. Matthew Smuck, Amir Muaremi, Patricia Zheng, Justin Norden, Aman Sinha, Richard Hu, Christy Tomkins-Lane. The Spine Journal, 2018. Outstanding Paper Award. [link]
Adaptive sampling probabilities for non-smooth optimization. Hongseok Namkoong, Aman Sinha, Steve Yadlowsky, John Duchi. ICML 2017. [link] [pdf] [code] [poster]
Objective measurement of free-living physical activity (performance) in lumbar spinal stenosis: are physical activity guidelines being met? Justin Norden, Matthew Smuck, Aman Sinha, Richard Hu, Christy Tomkins-Lane. The Spine Journal, 2017. Outstanding Paper Award Runner-up. [link]
Learning kernels with random features. Aman Sinha, John Duchi. NIPS 2016. [link] [pdf] [code] [poster]
Dynamic management of network risk from epidemic phenomena. Aman Sinha, John Duchi, Nick Bambos. IEEE CDC 2015. [link] [pdf] [slides]
Visualizing the very-large-scale motions in turbulent pipe flow. Leo Hellström, Aman Sinha, Lex Smits. Physics of Fluids, 2011. [link] [pdf]
Past and present research collaborators (alphabetically by last name in reverse chronological order): John Duchi, Matthew O'Kelly, Russ Tedrake, Rahul Mangharam, Hongrui Zheng, Justin Norden, Richard Hu, Matthew Smuck, Christy Tomkins-Lane, Hongseok Namkoong, Amir Muaremi, Patricia Zheng, Steve Yadlowsky, Nick Bambos, Leo Hellström, Lex Smits
Safety-critical machine learning: development and testing. Aman Sinha. Stanford University PhD. Thesis, 2020. [link] [pdf] [slides] [talk]
Distributed gaussian process regression in networked systems. Aman Sinha. University of Cambridge MPhil. Thesis, 2014. [link] [pdf]
Distributed consensus protocols in adaptive multi-agent systems. Aman Sinha. Princeton University Undergraduate Thesis, 2013. Awarded Morgan W. McKinzie '93 Senior Thesis Prize for best senior thesis. [link] [pdf]
Single-particle motion in colloids: nonlinear fluctuations in the presence of hydrodynamic interactions. Aman Sinha. Princeton University Junior-Year Independent Study, 2012. [link]